After a days hardwork, our exhibition layout is over, welcome to visit!
Today we are not busy, how about our exhibition?
SHH! I The guest visits our exhibition, so I'll stop talking.
The show is so hottest!
We talk produccts of raw material with customer when we are free. e.g. : false canvas, fasle flax,wheat straw .
Our old customer come to see us.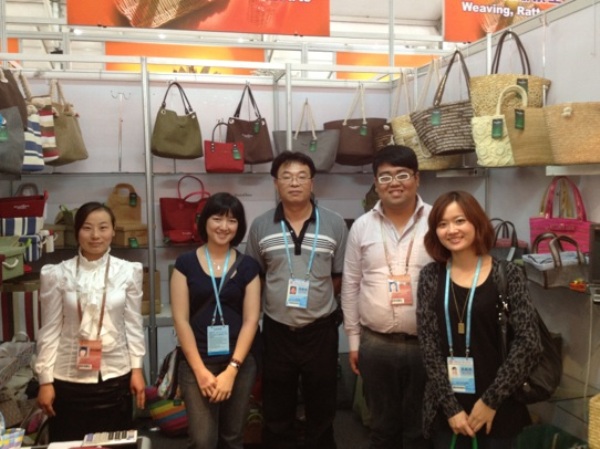 The conton fair is a great victory!